One of drawbacks of Analytics 4 is that reports that were previously easily accessible are now hidden and harder to find.
The Google Ads campaigns report is an invaluable tool for Digital Marketers, let's see how you can find it and add it somewhere more easily accessible.
Go to Acquisition > Acquisition Overview and scroll down.
Find the Session Google Ads campaign card and click on View Google Ads campaigns
Hit Customize report on the top right corner
Hit Save as New Report, rename it to Google Ads Campaigns
Go to Reports again, and click on Library
Find the Collection Card for Life cycle and click Edit Collection
Find the new Google Ads Campaigns report and drag it under Acquisition, and save the current collection.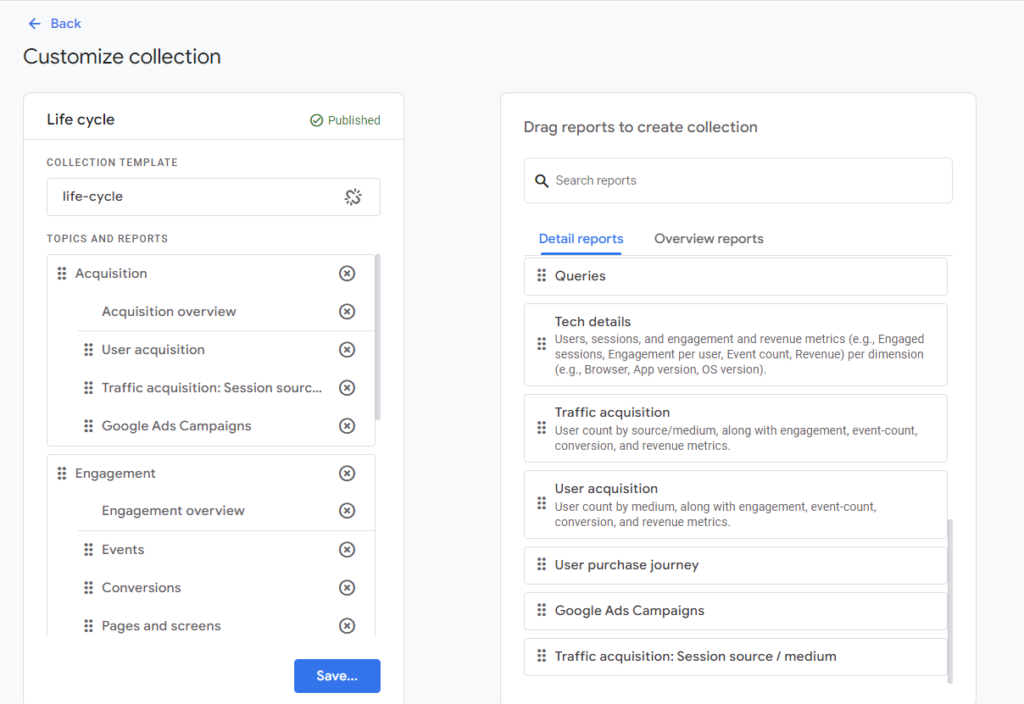 Voila! Now you have the Google Ads Campaign report in an easy to access place!